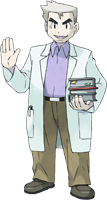 Hello. My name is Professor Oak.
Welcome to the wonderful world of Pokemon.
Here you can do the following things:
- Collect different Pokémon
- Make lots of friends
- Defeat all the Gym Leaders
- And be the best trainer ever!
Special opening offer! Buy a Legend Pack and select
2
gift pokemon.
This website for sale. Skype: kiruhoshino
Have nice day!

News
Detailed information on the webpage.
---